Spotlight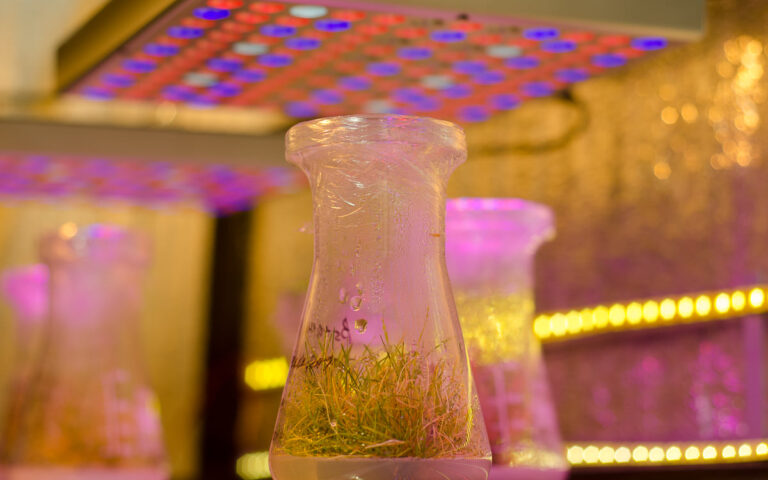 April 12, 2021
Spring has sprung! And to welcome the new season, Ukraine's Institute of Molecular Biology and Genetics (IMBG) took its social media followers on a stunning virtual tour of the Department of Cell Population Genetics laboratory. The first stop: Deschampsia antarctica (or Antarctic hairgrass) - one of only two native flowering plants found in the Antarctic region (the other is Colobanthus - more about that plant later). The first seeds of this amazing plant were brought to Ukraine by polar explorers from the Ukrainian Akademik Vernadsky Research Base more than a decade ago. The adult plants didn't survive in laboratory conditions,...
Read More
About BioUkraine
Through its Biotechnology Initiative, the U.S.-Ukraine Foundation aims to advance the state of biotech in Ukraine by fostering educational, research and business development in the sector and raising international awareness about biotech opportunities in Ukraine. The Foundation provides support to Ukrainian students, researchers and entrepreneurs who wish to engage with the international biotech community through educational exchanges, attendance at conferences and participation in trade shows.
Проект "Біотехнологічна ініціатива" Фундації Україна-США має на меті покращити стан біотехнологій в Україні, сприяючи освіті, дослідженню та розвитку бізнесу в цьому секторі та підвищуючи міжнародну обізнаність щодо біотехнологічних можливостей в Україні. Фундація надає підтримку українським студентам, дослідникам та підприємцям, які бажають взаємодіяти з міжнародним біотехнологічним співтовариством через освітні обміни, участь у конференціях та участь у виставках.
How to Support our Mission