Application of PCR-diagnostics in Selection for Improvement of Flax Economic Features
Thanks to a small research grant from the US-Ukraine Foundation Biotech Initiative, our laboratory at the Sumy National Agrarian University obtained a water deionizer, an aqua distiller and a magnetic mixer to be used in our research on the molecular basis of heredity of economic characteristics of flax.
Flax fiber is widely used in production. Linen fabrics for household use - bedding, tablecloths, etc. - are beautiful, durable, and hygienic. Meanwhile, its ability to absorb moisture and breathability make linen a good material for clothing.
The oil from flax seeds, which contain 35-37% fat, is extremely rich in essential fatty acids (omega-3). Omega-3 fatty acids have anti-inflammatory properties and can be useful in the treatment of inflammatory and autoimmune diseases, as well as coronary heart disease, rheumatoid arthritis, cancer, and depression. The use of omega-3 is recommended to slow down the aging process and diabetes.
With the new equipment we were able to germinate flax seeds for further DNA isolation (Figure 1)
Figure 1. – Isolation of DNA out of flax seedlings on magnetic sorbent.
DNA was isolated using a special lysis buffer, which was made on deionized water with the addition of a magnetic sorbent. A total of 24 varieties of flax of Ukrainian and foreign selection were used in the study.
This research solves a number of selection and economic problems:
Optimization of the selection process: the selection of material directly by genetic markers will allow to create new varieties in 5 - 7 years instead of 10 - 12, which will also reduce production costs by 40 - 50%.
Elimination of errors in the selection process by molecular diagnostics.
Increase in producers' profits by 25-30% at an estimated price of $450 per ton of seeds and $580 per ton of fiber.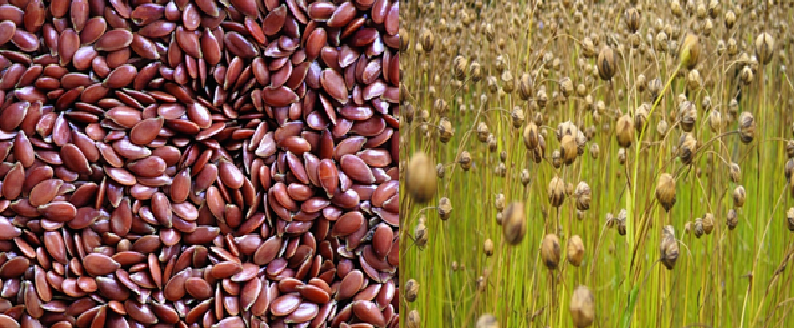 Figure 2. – Linseed and straw with fiber.
Purpose of the research
Detection of inheritance features of the main economic features of flax (the content and quality of the fiber, mass of seeds, oil content and its qualitative composition, and resistance to falling out).
Materials used 
Seeds of flax (Linum usitatissimum L.) and raw components
Tasks
Investigating the gene pool of samples of the National Collection of Flax as Donors of Genetic Features.
Genetic analysis of the inheritance of the main economic features of flax.
Research the features of variability and inheritance of these characteristics in hybrids.
Determination of genetic constructs for further DNA-marking.
Expected results
Creating genetic maps of flax.
Creating a bank of germplasm of different varieties and species of flax as genetic donors of basic economic traits.
Genetic labeling of the main economic characteristics of flax for successful selection.
- Ihor Vereshchahin, PhD, Sumy National Agrarian University 
SNAU Profile
Google Scholar
ORCID
Research project:
Determination of genetics of quantitative traits of flax (state registration: 0119U103780)