Ukrainian laboratories often lack the modern equipment needed to take their research to the next level. If you are a company, institution or private individual interested in donating new or used equipment, please contact the U.S.-Ukraine Biotech Initiative at .  Note that all equipment must be 220V/50Hz.
By helping young scientists in Ukraine you are making a lasting contribution to Ukraine's prosperity and future.   
Current requests for equipment:
The Laboratory of Aging, Age-Related Diseases and Metabolic Complications -  Ivano-Frankivsk; Contact: Dr. Oleh Lushchak - olushchak [@ ] yahoo.com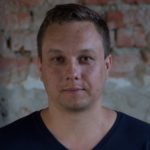 Dr. Oleh Lushchak
Assistant Professor
Dr. Oleh Lushchak is an Assistant Professor at the Department of Biochemistry and Biotechnology, Vasyl Stefanyk Precarpathian National University in the Western Ukrainian city of Ivano-Frankivsk.
He was recently recognized by the U.S.-Ukraine Foundation's Biotech Initiative (BI) for leadership in his field. We sat down with Oleh to discuss his research and some of his immediate needs.
Oleh: You can say I'm an optimist. Everyone always says that Ukraine has potential, but I want to turn that potential into reality. The students I teach convince me every day that I made the right decision. There are young scientists all over Ukraine doing very cool work – they just need the right support, first and foremost financial.