STARTUP  PRORYV (BREAKTHROUGH) 2.0

Sept. 26 - Dec. 5, 2019 - Lviv. The Lviv Polytechnic University's Tech Startup School is holding its second Startup Proryv (Breakthrough), following the success of last year's inaugural event. The program includes trainings for startups, master classes, Tech Startup Challenge pitch competition with potential investors and business angels, presentation of the StartEra crowdfunding platform, and networking opportunities.
---
INNOVATION SPRING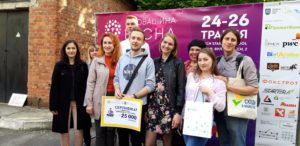 May 24-26, 2019 - Lviv, a major driver of the IT revolution in Ukraine, is now at the forefront of the Biotech revolution in Ukraine.  In late May, the city administration will be holding the second annual Innovation Spring to inspire young innovators and promote science. The event will include an exhibition of innovative projects and a pitching competition for biotech, food, finance and data startups. The winners will receive financial and mentoring support. The USUF Biotech Initiative is an Innovation Spring partner.
---
ALL-UKRAINIAN INNOVATION FESTIVAL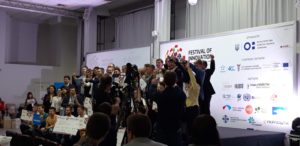 May 16, 2019 - The US-Ukraine Foundation Biotech Initiative was one of the co-sponsors of the 2019 Innovation Festival organized by the Ministry of Science and Education of Ukraine. This annual event provides innovators from Ukraine a platform to present their developments and compete to receive financial and practical support of their projects.  Vinnytsia State Agrarian University took first place in the 2018 competition. Second place went to Dmytro Bidiuk of Sumy National Agrarian University, who went on to win the Elephant Hackathon by Carlsberg Ukraine and find local investors for his environmentally friendly tableware and packaging - FoodBioPack.
---
ALL-UKRAINIAN STUDENT BIOTECH COMPETITION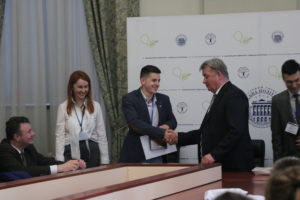 April 2, 2019 - The US-Ukraine Foundation Biotech Initiative co-sponsored the annual student biotech and bioengineering competition organized for the second year in a row by the Lviv Polytechnic University. Forty students from across the country competed for awards in four categories: Industrial, food and agricultural biotechnology; Biomedicine and pharmaceutical biotechnology and bioengineering; Molecular biotechnology and bioinformatics; Environmental biotechnology and bioenergy.