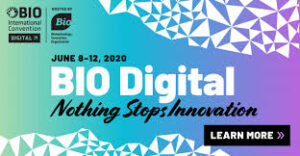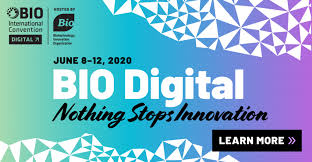 For 2020, the BIO International Convention will transition to a new, virtual event format, BIO Digital. This virtual gathering of the global biotech industry provides access to key partners via BIO One-on-One Partnering, educational resources to help drive your business, and the insights you need to continue critical research and development.
The US-Ukraine Foundation Biotech Initiative will cover the cost of registration ($1,200) for two groups from Ukraine.
To apply, send an email to by Sunday, May 10, answering the following questions:
Describe the work being done by your team/company (include your website and any other relevant information, including team members). What is its commercial significance?
BIO is a conference designed for companies; why is it important for your work in Ukraine to attend this conference?
What sessions do you plan to attend and why?
Have you identified any companies you would like to partner with? If so, what is the next step toward establishing a collaboration?
How will participation in BIO Digital benefit your team/company and the biotechnology sector of Ukraine?
Groups sponsored by the US-Ukraine Foundation Biotech Initiative will be expected to provide a written summary of their experience within a month of the conference.
Applications for free BIO Digital Student Passes are now open.  You must be currently enrolled as a student full-time to take advantage of this offer.
---

The U.S.-Ukraine Foundation Biotech Initiative attended the BIO International Convention - the largest, most influential biotech convention in the world - in Philadelphia, PA, on June 3-6, 2019.