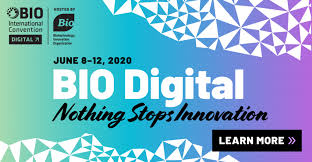 For 2020, the BIO International Convention transitioned to a new, virtual event format, BIO Digital. This virtual gathering of the global biotech industry provided access to key partners via BIO One-on-One Partnering, educational resources to help drive business, and insights to continue critical research and development.
The US-Ukraine Foundation Biotech Initiative sponsored the participation of 5 organizations from Ukraine:
---

The U.S.-Ukraine Foundation Biotech Initiative attended the BIO International Convention - the largest, most influential biotech convention in the world - in Philadelphia, PA, on June 3-6, 2019.