BIO2020 Digital: June 8-12, 2020
This year's BIO 2020 convention hosted by the Biotechnology Innovation Organization was slated to be held in San Diego. But due to the coronavirus pandemic the largest annual international biotech event was moved online, allowing 7,000 participants from 64 countries to engage in a week of conversations and partnering showcasing how the biotechnology sector is rising to meet the greatest public health challenge in a century.
Although the start time did make it difficult for listeners from some of the 28 represented time zones to attend the sessions live, everything was recorded for later viewing, making one Ukrainian participant say she "felt like Hermione from Harry Potter with a time-turner." The specialized virtual platform also allowed participants to chat and ask questions.
While discussions and company presentations on strategies for Covid-19 diagnosis, treatment and vaccine development were the main focus, there were also informational sessions on a host of other topics such as cell and gene therapies, regulatory requirements, clinical trial design, rare diseases, oncology, digital technology in healthcare, career development, and many others.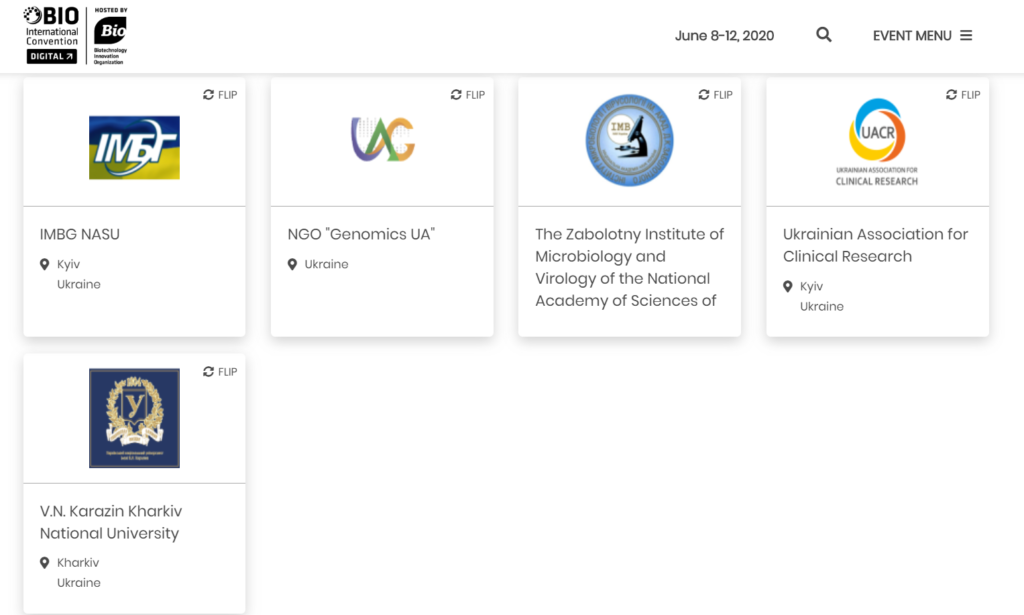 The US-Ukraine Foundation Biotech Initiative provided grants for 5 organizations from Ukraine to participate in the event: Institute of Molecular Biology and Genetics, Danylo Zabolotny Institute of Microbiology and Virology, V.N. Karazin Kharkiv National University, Ukrainian Association of Clinical Research and Genomics UA NGO.
The participants used the opportunity to search for partners and to share information about their work. The Ukrainian Association for Clinical Research presented Ukraine as a place for conducting clinical trials. The Department of Extremophilic Microorganisms of Zabolotny Institute held online meetings with organizations in the US, India and elsewhere that are interested in environmental and energy biotechnologies.
Genomics UA held online meetings with German and Korean organizations working on local development in biotech and discussed joint projects in the field of bioinformatics with companies in the US, Lithuania, Japan and Germany.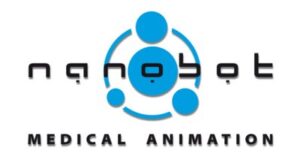 They've since held a webinar with Nanobot Medical Animation Studio (offices in Kyiv and San Diego) and have invited others to hold workshops and lectures in Ukraine once coronavirus restrictions are lifted.
Ukraine was also represented by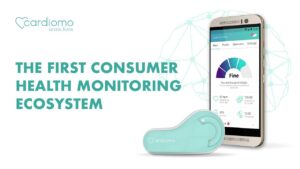 Cardiomo, the makers of a wearable cardiac monitor, which was one of thirty companies selected for the Start-Up Stadium.
Although a positive experience was had by all, nothing beats the networking afforded by live events.  We hope that the situation next year will allow for everyone to meet in-person in Boston for BIO2021.
It was an exciting week of learning of new knowledge and ideas - Oleksandr Kyrychenko, Karazin University.
In my opinion, the main message of this symposium is the renewal of public confidence in science, which is the guardian of health and the improvement of people's lives - Inessa Skrypkina, IMBG
Such biotech conferences can give an excellent opportunity to know new trends in biotechnology, share scientific approaches, interchange experience with colleagues and to find new partners for joint projects - Viktoriya Pyeshkova, IMBG