News

June 11, 2019
For one week this June, Philadelphia, the first capital of the United States, became the global capital of biotechnology. More...
Read More
View All News
Publications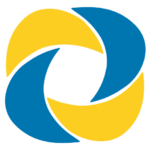 April 16, 2019
A White Paper has been prepared by participants of the inaugural Forum of the Ukrainian Research Diaspora, held in Kyiv...
Read More
View All Publications
Spotlights

May 10, 2019
Dr. Lushchak has been recognized by the U.S.-Ukraine Foundation's Biotech Initiative (BI) for leadership in his field. We sat down...
Read More
View All Spotlights