2021
PepTalk - The Protein Science and Production Week Virtual Conference - January 19-21, 2020
PepTalk 2021 will be organized as a fully integrated virtual event that will connect the biotherapeutics community, serve as a content hub for the latest research and developments, provide a networking platform, offer a virtual exhibit hall, interactive breakout discussions, research posters, and more.
---
65th Biophysical Society Virtual Meeting - February 22-26, 2021
https://www.biophysics.org/2021meeting
This five-day meeting provides attendees with the opportunities to share their latest unpublished findings, listen to new and exciting research, as well as connect and share ideas with colleagues.  The meeting begins with Monday subgroup symposia, which allows attendees to meet within their scientific communities.  Daily scientific symposia such as the New & Notable, Futures of Biophysics, the new Biophysical Journal symposium and the highly anticipated Biophysical Society Lecture.  Attend platform sessions with presentations selected from among submitted abstracts, over 500 poster presentations daily, and a virtual Exhibit Hall to connect with exhibitors and see new tolls and the latest technologies that will help you advance your research.  All this can be enjoyed right from your home.
---

2021 Animal AgTech Innovation Virtual Summit - March 8, 2021
The world's leading animal health and nutrition agribusinesses, producers, entrepreneurs and investors will present live, before hosting roundtable discussions on how technology and investment can be targeted to have the greatest impact on the animal agriculture industry.
Key Themes:
A One Health Approach: Innovation at the intersection of planetary sustainability, animal health and welfare
The Digital Revolution: Accelerating adoption of precision farming solutions by demonstrating clearer ROI
Lessons from Adjacent Industries: Translating technologies and learnings from crop farming and human health
Connecting from Farm to Fork: Building transparency and resiliency in the supply chain by translating data into action
The Future of US Aquaculture: How could the current wave of investment into digital innovation reinforce aquaculture as a sustainable protein source?
Breeding and Genetics: Can advanced approaches to genomics overcome the challenges in regulation and public perception?
The Alternative Landscape: How do we position meat and dairy as sustainable, healthy proteins alongside growing plant-based trends?
Creative Partnership Models: Connecting the corporate, academic and start-up worlds
Accelerating Investment: Creating strong market signals to drive entrepreneurship and capital
By sharing best practice from around the globe, and facilitating new connections and collaborations, the summit offers an invaluable platform to develop new business partnerships and accelerate the pace of innovation as we build a more secure, sustainable and resilient animal agriculture industry.
All participants can schedule video 1-1 meetings with potential partners and clients throughout the summit, and for an extended period before and after the sessions, and all content will be available to watch On Demand for a month.
---
World Agri-Tech Innovation Summit - March 9-10, 2021
The global food system is undergoing a huge transformation fuelled by demand for responsible food production and greater food security in the wake of the on-going pandemic. As these priorities rise to the top of the agenda, the World Agri-Tech Innovation Summit's eighth global forum will gather corporates, innovators and investors from across the agriculture and food production supply chain to uncover disruption within the industry and identify the right business models to commercialise and scale the next generation of solutions.
Get ready for a new online and more interactive experience: Fireside chats, high level panel discussions and unscripted debates, where the audience takes control of the conversation with the world's leading agribusinesses, food brands, growers, entrepreneurs, and investors; a start-up showcase arena; interactive roundtable discussions on critical business challenges hosted by industry leaders; and a new spin on free-form networking that will make it possible for our World Agri-Tech community to create connections, continue conversations and build new partnerships.
By sharing best practice from around the globe, and facilitating new connections and collaborations, the summit offers an invaluable platform to develop new business partnerships and accelerate the pace of innovation as we build a more secure, sustainable and resilient food system.
All participants can schedule video 1-1 meetings with potential partners and clients throughout the summit, and for an extended period before and after the sessions, and all content will be available to watch On Demand for a month.
---

Future Food-Tech - March 11-12, 2021
Our food system is undergoing a revolution. Covid-19 and the threat of climate change are driving unprecedented demand for more efficient, nutritious and sustainable solutions.
Future Food-Tech's flagship San Francisco summit, hosted virtually, will act as a digital bioreactor – bringing together West Coast innovators, global food brands, ingredient providers and investors to grow ideas from concept to reality.
New formats, from virtual tours to Ask Me Anything sessions, will be coupled with fireside chats, panel discussions and a plethora of 1-1 networking opportunities to address the biggest opportunities in the food-tech sector.
The summit will focus on:
Food Security and Sustainability: Addressing Vulnerabilities Exposed by Climate Change and Population Growth
D2C and E-commerce: Launching New Products in the COVID-19 Era
Bench to Production: Overcoming Scaling Challenges to Bring Novel Proteins to Market
The Future of Meat: Does the Answer Lie in Hybrid Products?
Boosting Immunity: Functional Foods to Help Us Live Longer – and Healthier
One Year On: How Have Consumption Habits Changed Post-COVID-19?
Unpacking the Possibilities: What Materials Hold the Key to a Plastic-Free Future?
Getting More Out of Plants: Entering the Next Phase of Plant-Based Ingredient Innovation
Paths to Exit: How Has Coronavirus Impacted Investment Strategies?
The Devil is in the Details: Is the Way We Label Food Fundamentally Flawed?
The Rise of the Rest: Is Silicon Valley Losing its Luster?
Navigating Regulatory Processes to Commercialize Products Faster
Shooting for the Stars: Developing Technologies for Extra-Terrestrial Food Production
Preventing Food Waste on an Industrial Scale Through Upcycling
---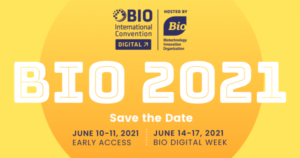 BIO Digital - June 10-11, 14-18, 2021
https://www.bio.org/events/bio-digital
BIO Digital is the world's largest virtual biotech partnering and education event, convening thousands of global biotech leaders and innovators.
---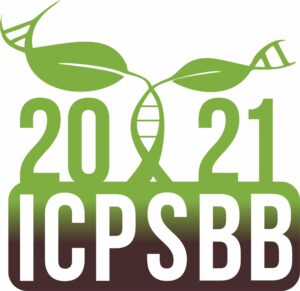 2021 International Conference on Plant Systems Biology and Biotechnology (ICPSBB) - June 14-17, 2021
Golden Sands Black Sea Resort (near Varna), Bulgaria
ICPSBB 2021 will be a hybrid event with possibilities to present in person or remotely (online).
The deadline for abstract submission is 15th April, 2021.
TOPICS:
Genomics
Abiotic and Oxidative Stress
Plant Development
Plant Biotechnology
Molecular Biology
Evolutionary Biology
Molecular Breeding
Plant Systems Biology
Bioinformatics and Computational Modeling
---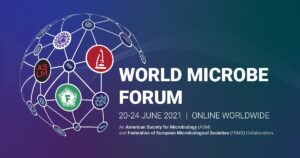 World Microbe Forum
June 20-24, 2021
https://www.worldmicrobeforum.org/
From new infectious pathogens like SARS-CoV-2, to antimicrobial resistance and the role of microbes in climate change, to agriculture and food microbiology, and synthetic and applied microbiology – international experts will gather for World Microbe Forum to examine, discuss and envision solutions that science can offer to solve some of the gravest concerns confronting us today.
This unique and special event, a collaboration between the American Society for Microbiology (ASM) and the Federation of European Microbiological Societies (FEMS), is bringing together two of the biggest events in the microbial sciences to further science and help answer some of the most important questions impacting humankind. Additional scientific societies, including the American Society for Virology (ASV) and the African Society for Laboratory Medicine (ASLM) will be key partners in this event.
Explore the hottest topics in microbiology, discussed like never before, and offering unparalleled access to the latest innovative research across global perspectives. Create meaningful connections with peers from around the world. Be a part of this first-of-its-kind virtual meeting uniting the microbial sciences community.
Abstract Submission and Awards/Grants Deadline: March 18, 2021
Registration opens mid-March
---
Plant Biology 2021 Worldwide Summit - July 19 - 23
https://plantbiology.aspb.org/
The Plant Biology 2021 Worldwide Summit will be virtual again this year, taking place online July 19-23, 2021.  The program will provide a rich mix of scientific content in plenary talks, concurrent symposia, virtual posters, professional development workshops, a virtual exhibit hall, and ample opportunities for small-group networking. Building on the success of Plant Biology 2020, which was attended by 2700 plant scientists from all over the world, this year's theme is FROM a global audience TO a global audience.
---

2021 IEEE International Conference on "Nanomaterials: Applications & Properties" (NAP-2021) - September 5-11, 2021, Odesa, Ukraine
https://nap.sumdu.edu.ua/index.php/nap/index/pages/view/nap2021
The NAP-2021 Conference continues the tradition of bringing together experts from different nanoscience-related fields, emphasizing the following topics:
- Nanomaterials Synthesis & Self-assembly
- Thin Films & Coatings
- Nanoscale Imaging & Characterization
- Nanophotonics
- Transport Properties in Nanoscale Systems
- Nanomagnetism & Magnetic Materials
- Superconductivity in Nanoscale Systems
- Nanodevices & Sensors
- Nanomaterials for Energy & Environment
- Biomedical Applications
- Theory, Modeling & Interdisciplinary Topics
Similarly to the past NAP conferences, the conference manuscripts (four or more printed pages) will be peer-reviewed by independent reviewers and evaluated by the Organizing Committee. The papers of good technical quality containing interesting and novel (unpublished) results on one or more topics of the Conference will be recommended for publication in the IEEE Digital Xplorer Library, indexed by the Scopus and Web of Science (IEEE will make the final decision).
Important Dates:
January 15, 2021: Manuscripts submission starts
May 17, 2021: Manuscripts submission ends
June 30, 2021: Final date for acceptance/rejection notification
August 16, 2021: Conference Program available
---

Progress in Biogas V -

International Conference with Company Exhibition & Workshops - September 22-24, 2021 (Hybrid event)
IBBK's 3-day conference "Progress in Biogas" will bring together scientists and practitioners and serve as the best platform to explore the future of biogas. Researchers and practitioners will present their breakthrough results, best practice examples and experiences from the field. The company exhibitions during the two days of the conference will put you in direct contact with the technology. During the workshops, the attendees will get the chance to see the presented technologies first-hand, in practice. 
In-person and online participation possible.
---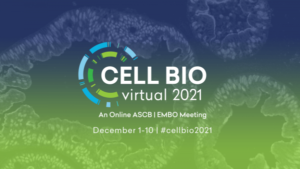 Cell Bio Virtual 2021 - December 1-10, 2021
https://www.ascb.org/cellbio2021
Cell Bio focuses on the fundamental basis of biology, where attendees congregate in an inclusive environment to learn about the latest advances in cell science from peers, educators, and renowned experts from all over the world. Cell Bio welcomes presenters, organizers, and attendees from every career-level, research area, and institution.
The meeting will be held from December 1 to December 10.
Wednesday, December 1 to Friday, December 3 - Education and Professional Development Sessions and Awards.
Monday, December 6 to Friday, December 10 - Scientific Talks Sessions, Scientific Award Lectures, Exhibitors, Exhibitor Tech Talks, Roundtable Discussions, and other Interactive Networking Opportunities.
All sessions will be available on-demand for at least two weeks after the session is live.
---

EMBO | EMBL Symposia 2021
https://www.embo-embl-symposia.org/symposia/2021/index.php
**Check for updates on whether events will be held online or in person**
Life at the Periphery: Mechanobiology of the Cell Surface - Virtual
This symposium will bring together researchers from different communities interested in processes occurring at the cell surface across kingdoms.
2 - 3 March 2021
Abstract deadline: 7 Jan / Registration deadline: 8 Feb
Friend or Foe: Transcription and RNA Meet DNA Replication and Repair
The aim of this symposium is to bring together scientists studying genome maintenance and the DNA damage response with those investigating the biology of transcription and RNA, in order to discuss the mutual interactions of DNA and RNA metabolism.
10 - 13 March 2021
Abstract deadline: 25 Jan / Registration deadline: 9 Feb
Synthetic Morphogenesis: From Gene Circuits to Tissue Architecture - Virtual
Synthetic morphogenesis is a novel and exciting field that requires collaboration among traditionally distinct scientific communities, from developmental biologists, to chemists and material scientists. This symposium will bring together scientists from these different disciplines to discuss the extent to which cells/tissues/organs can be built de novo starting from isolated components.
17 - 19 March 2021
Abstract deadline: 6 Jan / Registration deadline: 24 Feb
The Identity and Evolution of Cell Types
This symposium will provide a forum for this emerging field of cell type and tissue origination in the single-cell genomics era. We will discuss fundamental questions such as the origins of cell types in the evolution of multicellularity, their diversification in divergent animal lineages and the molecular evolution of regulatory networks underlying the specification of cell types and tissues.
5 - 8 May 2021
Abstract deadline: 10 March / Registration deadline: 7 April
New Approaches and Concepts in Microbiology
This symposium will cover a broad range of topics in prokaryotic biology, including antibiotic-related research, network biology, bacterial communities, cell biology, regulation & signalling, pathogenesis and evolution. Emphasis will be placed on novel approaches that drive each field or have the potential to revolutionise future research in microbiology.
6 - 9 July 2021
Abstract deadline: May 25 / Registration deadline: June 15
Multiomics to Mechanisms - Challenges in Data Integration
This symposium will provide a platform for bringing together leading researchers from computational biology, various "omics" fields and technology development to present their latest work and discuss applications, future ideas and the challenges for integrating large-scale biological data across different biological technologies and disciplines.
15 - 17 September 2021
Registration: opening shortly
Seeing is Believing - Imaging the Molecular Processes of Life
"Seeing is Believing" presents the most exciting new imaging technologies and shows how they can answer important biological questions.
5 - 9 October 2021
Registration: opening shortly
The Non-Coding Genome
This symposium will explore the diverse, dynamic and multifaceted roles of RNA across a spectrum of cellular processes. It will provide an interdisciplinary discussion of the roles of non-coding RNAs in both prokaryotes and eukaryotes, with the aim of enhancing our understanding of gene regulation and function.
13 - 16 October 2021
Registration: opening shortly
Metabolism Meets Epigenetics
Metabolism and epigenetics are intricately linked, playing key roles in development, cancer, immune signalling and aging. This symposium brings together world-leading researchers exploring this nexus and will focus in particular on how metabolites and metabolic networks impact gene regulation, on recently discovered roles of metabolites in disease and how this open novel therapeutic avenues.
17 - 20 November 2021
Registration: opening shortly
---

https://meetings.cshl.edu/index.aspx
| | | |
| --- | --- | --- |
| Meetings and Courses | Dates | Abstract due |
| Tutorials in Genomics and Bioinformatics (Virtual) | Feb 17 - Feb 19 2021 | |
| Network Biology (Virtual) | Mar 16 - Mar 19 2021 | Jan 18 2021 |
| Nucleic Acid Therapies (Virtual) | Mar 24 - Mar 26 2021 | Jan 15 2021 |
| Biology & Genomics of Social Insects (Virtual) | Mar 30 - Apr 1 2021 | Jan 15 2021 |
| Brain Barriers (Virtual) | Apr 7 - Apr 9 2021 | Jan 22 2021 |
| Probabilistic Modeling in Genomics (Virtual) | Apr 14 - Apr 16 2021 | Jan 22 2021 |
| Systems Immunology (Virtual) | Apr 20 - Apr 23 2021 | Jan 29 2021 |
| Ubiquitins, Autophagy & Disease (Virtual) | Apr 27 - Apr 30 2021 | Feb 19 2021 |
| Biology of Genomes (Virtual) | May 11 - May 14 2021 | Feb 19 2021 |
---
https://coursesandconferences.wellcomegenomecampus.org
ONLINE CONFERENCES - https://coursesandconferences.wellcomegenomecampus.org/event-type/conferences/
ONLINE COURSES - https://coursesandconferences.wellcomegenomecampus.org/event-type/online-courses/
2020
https://www.asas.org/meetings/annual-2020
The virtual meeting will provide an opportunity for animal scientists from across the field to gather virtually for four days of inspiration and community focused on cutting edge animal science research.
Registration deadline: July 16, 3 pm Central Time (11 pm Kyiv time)
---

https://plantbiology.aspb.org/
-Live and on-demand sessions to benefit attendees from all time zones
-Exclusive access to the Plant Biology 2020 Worldwide Summit on-demand repository of talks and poster presentations for viewing up to one year (only available to conference attendees)
-Live question and answer feature to engage with the speaker during sessions
-Live chat feature to engage with other participants within your session room
-Networking chat rooms and video meetups with colleagues, friends, or future collaborators
-Opportunity to chat & meet with exhibitors
-Opportunity to explore the Virtual Poster Hall and meet poster presenters
-A Virtual Career Fair
---
VIII International Conference "Nanotechnologies and Nanomaterials" NANO-2020 - August 26-29, 2020
http://nano-conference.iop.kiev.ua/en/
The aim of the conference is to promote scientific contacts and discussions between researchers from various fields. Previous NANO Conferences, held in Ukraine in 2012-2019, were organized in the joint format with the International Summer Schools "Nanotechnologies and nanomaterials: from fundamental research to innovations". They allowed the participants, including young scientists, to familiarize with current research and application problems in this area and thus to promote further implementation of nanotechnologies into innovations according to social needs.
The conference will be held in a combined form, namely, on August 26-27, 2020, the event will be held in a traditional format with an online broadcasting through the Zoom platform to YouTube. There will also be a online poster session on August 28-29: all posters will be posted on the official website of the conference, as well as on the official page of the NANO-2020 conference on Facebook.  Also the organizing committee invites you to join the online network event "Virtual NANO-2020" to provide a best opportunity to keep in touch with scientific community who who takes part in the conference "NANO-2020". "Virtual NANO-2020" will take place on August 26-29, 2020 on the platform
---
AGBIOL 2020 - September 1-3, 2020
First organized in 2018 in Edirne, Turkey by Trakya University with over 400 participants, AGBIOL conference is a premier international science, technology and business forum focusing on Agriculture, Biology and Life Sciences.
The AGBIOL 2020 e-conference will be organized by Trakya University, Edirne, Turkey focusing on Agriculture, Biology and Life Sciences topics, on September 1-3, 2020. The virtual event will be held in TU Balkan Congress Center in Edirne, Turkey. The program will include oral talks by invited prominent scientists as well selected topics from the submitted abstracts.
Abstract submission deadline: August 7
---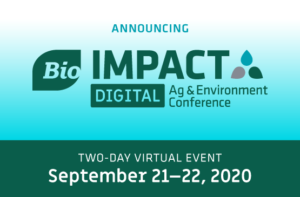 BIO IMPACT Ag & Environmental Digital - September 21-22, 2020
https://www.bio.org/events/bio-impact-digital
For 2020, BIO IMPACT Digital will transition to a comprehensive two-day virtual education and partnering event. This virtual gathering of the global agriculture and environment biotech industry will take place September 21-22 and deliver a critical business development, educational and networking experience for all attendees. BIO IMPACT Digital will help global leaders in agriculture and environmental biotech stay on top of the biobased breakthroughs transforming our world.
---

Global Synthetic Biology Conference - September 19 - October 1, 2020
https://synbiobeta.com/sbb/sbb-sept2020/synthetic-biology-global-conference-2020/
The Global Synthetic Biology Conference is an impactful event that unites the leading biological engineers, investors, innovators, and entrepreneurs who make up this fast-growing industry. 3-Day of interactivity packed with exceptional content and delivered entirely online by using the latest technology to keep the event entertaining, engaging and interactive.  Come learn the latest technologies, hear the big announcements in the field, make new partnerships, meet investors, and discover new companies.
---

https://www.algaebiomasssummit.org/
Produced by the Algae Biomass Organization, the Algae Biomass Summit has become the go-to conference for commercial algae producers, the scientific community, and algae product developers that are unlocking the potential of algae agriculture to provide a more sustainable source of food, feed, biofuel, nutritional supplements, water treatment, advanced materials like plastics and foams, pharmaceuticals and more.  This year the virtual Summit will explore the theme: Algae 2020 – Sustainable, Scalable Solutions.
---
XIX International Scientific-practical Conference Resources of Natural Waters of the Carpathian Region (Problems of Protection and Rational Use) - October 8-9, 2020
** in person event in Lviv**
http://science.lpnu.ua/waters-2020
Traditionally organized in the L'viv Polytechnic National University attracts the attention the international organizations  and responsible structures in this region. For example, the Conference carried out in 2017 brought together participants from abroad and from all regions of Ukraine. This resulted in establishing of mutual collaboration on monitoring of natural waters and data exchanges between the scientists of Moldova, Poland, United Kindom and Ukraine.
Organizers are convinced, that the Conference will stimulate the development and improvement of modern research methods of water resources and will contribute into exchange of theoretical and practical experience for providing the principles of sustainable development of the Carpathians water resources. The modern aspects of water management are a subject of priority within the current Conference, in addition to the transboundary character of the considered topics.
We hope that our meeting will be fruitful and efficient in fixing of the initiatives and establishing of new ones for distribution of positive experiences. For this purpose there are all pre-conditions, including that one, that the Conference will be held in Lviv – the  pearl of Ukraine.
Submission deadline: September 15
---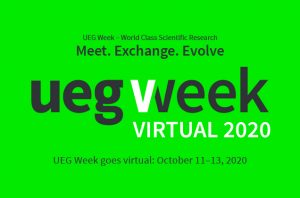 UEG Week Virtual - October 11-13, 2020
Best of Postgraduate Teaching from UEG Week
November 27-28, 2020
UEG Week Virtual 2020 and Best of Postgraduate Teaching from UEG Week will take place digitally.  Registration opens Aug 10.
---

The series of BIBE Conferences, founded in 2000, is the longest-running IEEE Conference of its kind, inspiring many similar venues. The 20th annual IEEE International Conference on Bioinformatics and Bioengineering aims at building synergies among the complimentary disciplines of Bioinformatics, Bioengineering and Biomedical. These synergies have delivered advances for understanding a wide range of complex issues and problems in the fields of medicine, bioengineering and biological systems, health environmental science, public healthcare, food, forensics, wearable and assistive devices and more. These fields have improved the human condition by helping us understand living organisms at multiple levels, developing innovative implants and bio-prosthetics, and by improving tools and techniques for the detection, prevention and treatment of diseases. The BIBE series provide a common platform for the cross fertilization of ideas, and for shaping knowledge and scientific achievements by bridging these disciplines into an interactive and engaging forum.
Paper submission deadline: June 30, 2020
---

BIO Europe Digital  - October 26-29, 2020
https://informaconnect.com/bioeurope/
BIO-Europe® Digital offers scheduled virtual partnering meetings, recorded content, some live sessions and virtual networking opportunities.
Early registration: Aug. 14
---
Nanomaterials: Applications & Properties - November 9-13, 2020
https://nap.sumdu.edu.ua/index.php/nap/nap2020
The 2020 IEEE International Conference on "Nanomaterials: Applications & Properties" (NAP-2020) is co-organized by the IEEE Nanotechnology Council and Sumy State University and will be held in a virtual format on Nov. 9-13, 2020. The prime focus is on nanoscale materials with emphasis on interdisciplinary research exploring and exploiting unique physical and chemical proprieties of these materials for practical applications.
Since its first meeting in 2011, NAP conference was held annually and evolved significantly, in terms of covered topics, quality of invited speakers and number of international attendees. Today NAP conference is one of the largest nanomaterials conference in Eastern Europe (and the largest in Ukraine) supported and promoted worldwide by IEEE Nanotechnology Council.
We hope that a virtual format with a mix of live and pre-recorded Invited and Regular presentations, Q&A sessions, and a virtual wall with e-Posters will create an engaging environment for informal exchange of ideas, strengthen existing collaborations and catalyze new international partnerships. The Call for Papers is now available on the NAP-2020 website. The deadline for Abstracts/Papers submission is on Aug. 31, 2020.
---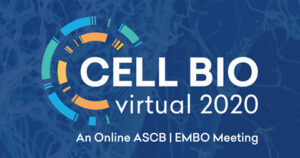 Cell Bio Virtual 2020 - December 2-16, 2020
https://www.ascb.org/cellbiovirtual2020/
Cell Bio 2020 Virtual-an Online ASCB|EMBO Meeting deadlines:
July TBD - Registration Opens
July 8 - Roundtable Discussions Applications Open
July 30 - Abstract Submission Deadline - for Talk & Poster Presentation
September 2 - Abstract Submission Deadline - for Poster Presentation
September 30 - Early Registration Deadline- Rates increase on October 1 for nonmembers
October 7 - Final Abstract Submission Deadline - for Poster Presentation Only
October 7 - Roundtable Discussions Application Deadline
November 19 - Registration Cancellation Deadline
---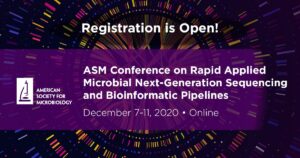 2020 ASM Conference on Next-Generation Sequencing - December 7-11, 2020
https://asm.org/Events/ASM-NGS/Home
The virtual 2020 ASM Conference on Next-Generation Sequencing, taking place Dec. 7-11, 2020, will offer comprehensive guidance with up-to-date examples in the use of NGS technology for applied results in the traceability and clustering of microbial pathogens associated with food safety, clinical infection, environmental contamination and other potential sources of disease outbreaks.  You'll walk away with access to the available resources and direction you need relating to bioinformatics and epidemiology.
---
2019
Medicinal Chemistry Residential School 2019
Loughborough, United Kingdom
June 2 - 7, 2019
PTBT — Plant Transformation & Biotechnology V
Vienna, Austria
July 3 - 4, 2019
BIO World Congress on Industrial Biotechnology and AgTech
Des Moines, Iowa, USA
July 8 - 11, 2019
Gordon Research Conference — Biomaterials and Tissue Engineering
Castelldefels, Spain
July 28 - August 2, 2019
Mass Spectrometry in the Health and Life Sciences: Molecular and Cellular Proteomics
San Francisco, California, USA
August 18 – 22, 2019
International Conferences on Energy, Materials and Nanotechnology
EMN Quantum 2019
Barcelona, Spain
August 19 - 23, 2019
American Chemical Society Fall 2019 National Meeting & Expo - Chemistry & Water
San Diego, California, USA
August 25 - 29, 2019
EMBO Venice summer school 2019: Mechanism in development and evolution
Venice, Italy
August 26 – 30, 2019
BTE — Guangzhou International Biotechnology Convention
Guangzhou, China
August 30 - September 1, 2019
Global Biotechnology Congress 2019
Boston, Massachusetts, USA
September 3 - 5, 2019
EFMC-YMCS - 6th EFMC Young Medicinal Chemist Symposium
Athens, Greece
September 5 - 6, 2019
Moldmedizin und Molddent - 25th International specialized exhibition of medical equipment, pharmaceuticals and stomatology
Chişinău, Moldova
September 11 - 13, 2019
ASBMB: Serine Proteases in Pericellular Proteolysis and Signaling
Potomac, Maryland, USA
September 12 – 15, 2019
EUROPIN Summer School on Drug Design
Vienna, Austria
September 15 – 20, 2019
Hydra XIV European Summer School on Stem Cell Biology and Regenerative Medicine
Hydra, Greece
September 15 - 22, 2019
ECCE 12 & ECAB 5 — 12th European Congress of Chemical Engineering & 5th European Congress of Applied Biotechnology
Florence, Italy
September 19, 2019
10th World Gene Convention-2019 (WGC-2019)
Qingdao, China
September 20 - 22, 2019
CFP: Bioeconomics and Modern Biotechnology: Ethical, Legal and Social Aspects
Bonn, Germany
September 23 - 27, 2019
23rd International Conference on "Horizons in Hydrogen Bond Research" (HBOND2019)
Amsterdam, Netherlands
September 24 - 27, 2019
Mitochondria in life, death and disease
Herceg Novi, Montenegro
September 24 – 28, 2019
19th Annual Biotech in Europe Forum
Basel, Switzerland
September 25 - 26, 2019
9th ICBB 2019 International Conference on Biotechnology and Bioengineering
Poznan, Poland
September 25 - 28, 2019
FEBS Advanced Course: Biosystem Design: Computational and Experimental Approaches
Spetses Island, Greece
September 29 - October 7, 2019
ХІІ Ukrainian Biochemical Congress
Ternopil, Ukraine
September 30 - October 4, 2019
World Biotechnology Congress 2019
Valencia, Spain
October 1 - 2, 2019
BioImage Informatics 2019
Seattle, Washington, USA
October 2 - 4, 2019
ASBMB–BSC Symposium on the Interplay Between Epigenetic Regulation and Genome Integrity
Beijing, China
October 20 – 24, 2019
23rd European Biotechnology Congress
Zurich, Switzerland
October 21 - 22, 2019
ICBEB 2019 — The 8th International Conference on Biomedical Engineering and Biotechnology
Seoul, South Korea
October 22 - 25, 2019
ASMBMB: Emerging Roles for the Nucleolus
Kansas City, Missouri, USA
October 24 – 27, 2019
BIT's 9th Annual World Congress of Molecular & Cell Biology 2019
Singapore
October 25 - 27, 2019
7th NovAliX Conference "Biophysics in Drug Discovery | Asian Edition"
Kyoto, Japan
November 13 - 15, 2019
International Congress on Pharmacy & Pharmaceutics-2019
Kuala Lumpur, Malaysia
November 18 - 19, 2019
International Youth Science Forum "Litteris et Artibus"
Lviv, Ukraine
November 21 - 23, 2019
5th EMN Meeting on Computation and Theory
Mauritius
November 26 - 30, 2019
2nd Alpine Winter Conference on Medicinal and Synthetic Chemistry
St. Anton, Austria
January 19 - 23, 2020
64th Annual Meeting of the Biophysical Society
San Diego, California, USA
February 15 - 19, 2020
Biotecnica - Biotechnology, Life Sciences Industry Exhibition
Istanbul, Turkey
April 15 - 17, 2020
ECCE13 & ECAB6 2021 — 13th European Congress of Chemical Engineering and 6th European Congress of Applied Biotechnology
Berlin, Germany
September 19 - 23, 2021