Spotlight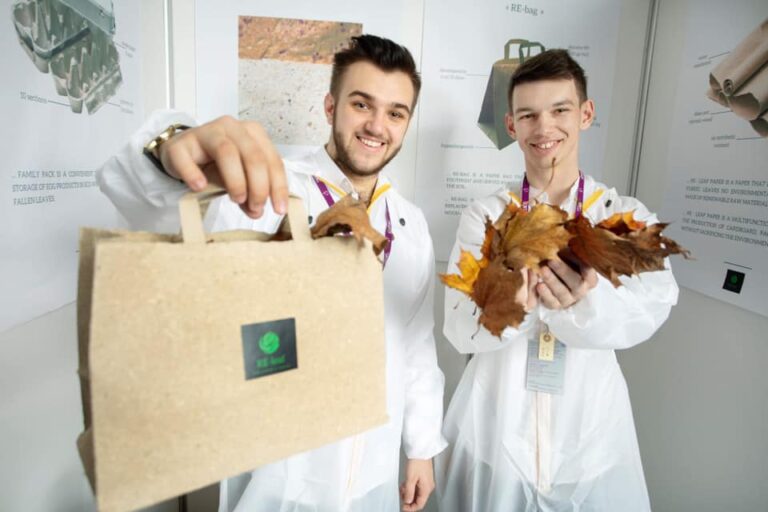 November 9, 2020
Photo: Facebook - Valentyn Frechka Several years ago, Valentyn Frechka, then a high school student and member of the Junior Academy of Sciences of Ukraine, was wandering around the forest with his grandfather when he had a eureka moment -- if paper is made from trees, and leaves come from trees and have a high cellulose content, why can't paper be made from leaves? He started experimenting with this idea in his school laboratory and went on to present his research at student competitions in Ukraine, Tunisia, Kenya, Serbia, South Korea and the US. He also represented Ukraine at the...
Read More
About BioUkraine
Through its Biotechnology Initiative, the U.S.-Ukraine Foundation aims to advance the state of biotech in Ukraine by fostering educational, research and business development in the sector and raising international awareness about biotech opportunities in Ukraine. The Foundation provides support to Ukrainian students, researchers and entrepreneurs who wish to engage with the international biotech community through educational exchanges, attendance at conferences and participation in trade shows.
Проект "Біотехнологічна ініціатива" Фундації Україна-США має на меті покращити стан біотехнологій в Україні, сприяючи освіті, дослідженню та розвитку бізнесу в цьому секторі та підвищуючи міжнародну обізнаність щодо біотехнологічних можливостей в Україні. Фундація надає підтримку українським студентам, дослідникам та підприємцям, які бажають взаємодіяти з міжнародним біотехнологічним співтовариством через освітні обміни, участь у конференціях та участь у виставках.
How to Support our Mission