Spotlight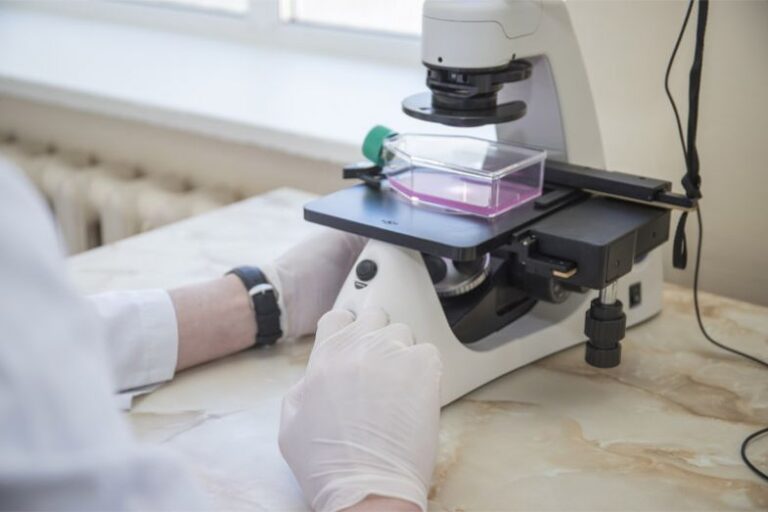 April 20, 2021
Biomaterials are artificial or natural materials used to replace or restore function to body tissue and are continuously or intermittently in contact with body fluids. Dental and orthopaedic implants, vascular grafts and skin patches are the most well-known materials in everyday life. Some materials are just raising at the medical market, such as tissue-engineering construction, nanoparticles, tissue substitutes, etc. The global biomaterials market is estimated to reach $139 Billion by 2022, growing at a CAGR of 11.8% from 2016 to 2022 and required intensive research. Sumy State University is at the frontier of biomaterials research in Ukraine and provides a full...
Read More
About BioUkraine
Through its Biotechnology Initiative, the U.S.-Ukraine Foundation aims to advance the state of biotech in Ukraine by fostering educational, research and business development in the sector and raising international awareness about biotech opportunities in Ukraine. The Foundation provides support to Ukrainian students, researchers and entrepreneurs who wish to engage with the international biotech community through educational exchanges, attendance at conferences and participation in trade shows.
Проект "Біотехнологічна ініціатива" Фундації Україна-США має на меті покращити стан біотехнологій в Україні, сприяючи освіті, дослідженню та розвитку бізнесу в цьому секторі та підвищуючи міжнародну обізнаність щодо біотехнологічних можливостей в Україні. Фундація надає підтримку українським студентам, дослідникам та підприємцям, які бажають взаємодіяти з міжнародним біотехнологічним співтовариством через освітні обміни, участь у конференціях та участь у виставках.
How to Support our Mission