Marta's impressions from the Synthetic Biology Course at Cold Spring Harbor Laboratory, NY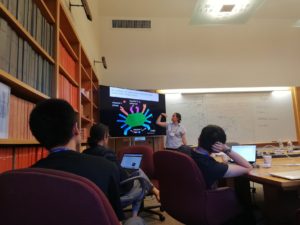 This summer was very rich in new experiences for me. And especially prominent one – I finally visited USA! I received a travel grant as part of the US-Ukraine Foundation Biotech Initiative Emerging Biotech Leaders Awards Program last year and I used it to attend the Synthetic Biology Course in the Cold Spring Harbor Laboratory on July 23 – August 5, 2019. The cost of my participation in the course was partially covered by a Helmsley Scholarship from the Helmsley Charitable Trust, and the US-Ukraine Foundation covered the remaining tuition, transportation, and other expenses associated with my trip.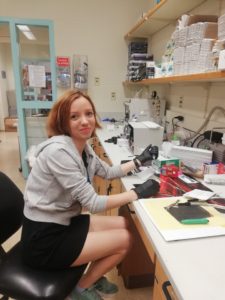 I enjoyed the Synthetic Biology Course profoundly! There were only 16 participants, so each student got a lot of attention. We had modules on DNA assembly, Droplet microfluidics, Transcription-translation systems and computational modelling. There was a lot of lab time to apply our new skills.
Also almost every day we had a new speaker with a report about his/her groundbreaking research. Science talks lasted till late evenings, so my brain cells threatened to shut down sometimes, but eventually we all survived the course as it is said in the certificate. I've met many wonderful people!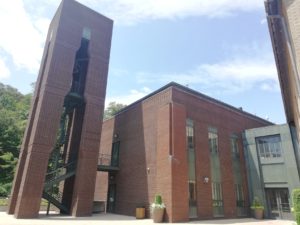 Cold Spring Harbor Laboratory is remarkable place in the view of research/discoveries, but it also has a very nice grounds (full of double-strand DNA molecules, of course). I've obtained a lot of knowledge and skills that I can apply to my research here in Ukraine and I've got some ideas of how I can proceed with my research.
Overall, it was very cool experience to attend USA, and I'm very grateful to the US-Ukraine Foundation Biotech Initiative and The Helmsley Charitable Trust for this opportunity! I wouldn't be able to go without their help.
Whoever of my friends here works in the field of biotech should definitely apply for the grant too, and maybe we can push Ukrainian science up the hill a little bit?
Photos are from Marta's Facebook page