Photo: Facebook - Valentyn Frechka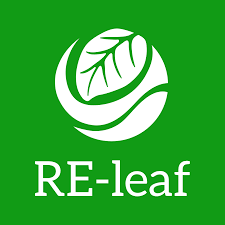 Several years ago, Valentyn Frechka, then a high school student and member of the Junior Academy of Sciences of Ukraine, was wandering around the forest with his grandfather when he had a eureka moment -- if paper is made from trees, and leaves come from trees and have a high cellulose content, why can't paper be made from leaves?
He started experimenting with this idea in his school laboratory and went on to present his research at student competitions in Ukraine, Tunisia, Kenya, Serbia, South Korea and the US. He also represented Ukraine at the University Startup World Cup in 2019.
The Ukrainian media picked up on his success and he was approached by an environmentally conscious entrepreneur interested in using his method to produce paper on a commercial basis. It's cheaper to make paper from leaves and it doesn't require cutting down any trees.
After working on the technology for a year and half and conducting three industrial pilots, in March 2019 Valentyn received a Ukrainian patent for his leaf recycling technology.
In 2020 he founded the RE-Leaf PAPER company in partnership with Andriy Vartsaba. They reached an agreement with Kyivzelenbud for the supply of fallen leaves from Kyiv and in October produced their first 1.5 tons of recycled industrial paper. It has a density of 90 and 100 g/m2, a thickness of 0.2 mm, and a puncture resistance of 285 kPa. The paper will be used to make samples of paper bags, utensils and cardboard.
Valentyn is now enjoying a second round of success: RE-leaf recently won a grant from the Ukrainian Startup Fund and took 2nd place at the Kyiv Tech Hub online startup competition.
Their goal now is to attract investment to build an industrial plant with a processing capacity of 20,000 tons of fallen leaves per year.
---
Read more about Valentyn's journey from student inventor to entrepreneur:
Valentyn Frechka, "I realised the reason for my existence when I was holding the first piece of paper I produced" - https://opinionua.com/en/2019/02/04/valentyn-frechka/
https://www.facebook.com/releafpaper/
https://www.re-leaf-paper.com/
Kyiv Post: Ukraine on the Brink: Eco-Innovators - https://www.youtube.com/watch?v=-4WLx3OBnWo