KYIV TECH HUB '19
October 3, 2019 @ 9:00 am

-

7:00 pm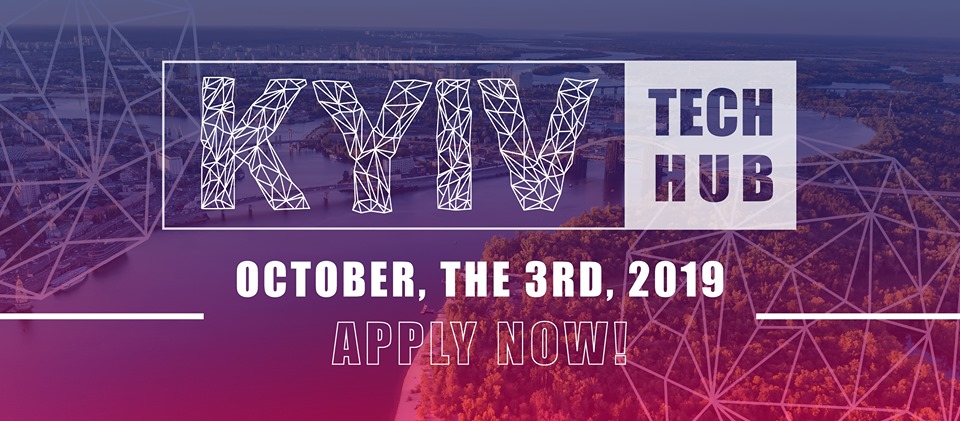 The biggest event of the year on the Ukrainian innovation market‼️
KYIV TECH HUB is an international conference, part of the Polish-Ukrainian Startup Bridge initiative, which aims to bring together the best Ukrainian startups and research projects with representatives of the Polish support ecosystem – private and public organizations responsible for grant funding and venture funds.
?How to become a member of the KYIV TECH HUB in October 2019?
To participate in the competition of startups during 2 rounds of selection there will be selected 30 best projects, which will compete for the main award – financing your own startup.
? During the first round of selection at KTH, 6 final projects were selected from the contestants. The first qualifying round ended on June 6, 2019.
? Application for the second round started on June 13th, 2019 ➡️ http://bit.ly/2J6GwYq, during which 24 finalists will be selected among all registered projects to participate in the competition at the KTH ?! Applications are accepted until August ? 31st, 2019.
? Mandatory registration is required for all those wishing to join the conference in KYIV TECH HUB 2019 as a guest or investor (till 02/10/2016):
✔️For investors > http://bit.ly/2JrOBpk
✔️For guests > http://bit.ly/2Yu72QH
More information can be found here ➡️ http://www.startupbridge.eu/kth2019/ ?