About BioUkraine
Through its Biotechnology Initiative, the U.S.-Ukraine Foundation aims to advance the state of biotech in Ukraine by fostering educational, research and business development in the sector and raising international awareness about biotech opportunities in Ukraine. The Foundation envisions providing support to Ukrainian students, researchers and entrepreneurs who wish to engage with the American biotech community through educational exchanges, attendance at conferences and participation in trade shows.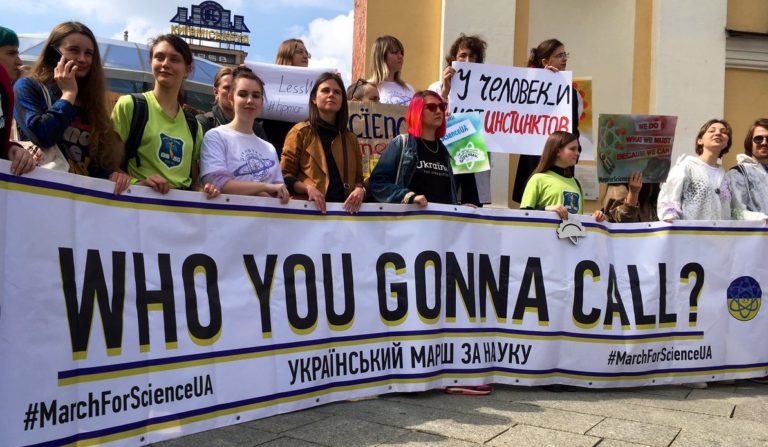 May 5, 2019
Some two hundred members of Kyiv's science community and activists came out this Saturday for the March for Science -...
Read More
Spotlight

April 26, 2019
It seems that almost everyone is familiar with at least one or two myths and legends about the Chornobyl Exclusion zone (ChEZ). While visiting it one might expect to see spooky abandoned villages and towns, run across mutant creatures and maybe even find glowing radioactive substances. But what is the truth?  Moreover, does this huge territory - comparable in size to Luxembourg or the US state of Rhode Island - have a future? Is Ukraine deriving any gains from or facing problems connected with the ChEZ? I will do my best to answer these and other questions. The territory of...
Read More
How to Support our Mission