About BioUkraine
Through its Biotechnology Initiative, the U.S.-Ukraine Foundation aims to advance the state of biotech in Ukraine by fostering educational, research and business development in the sector and raising international awareness about biotech opportunities in Ukraine. The Foundation envisions providing support to Ukrainian students, researchers and entrepreneurs who wish to engage with the American biotech community through educational exchanges, attendance at conferences and participation in trade shows.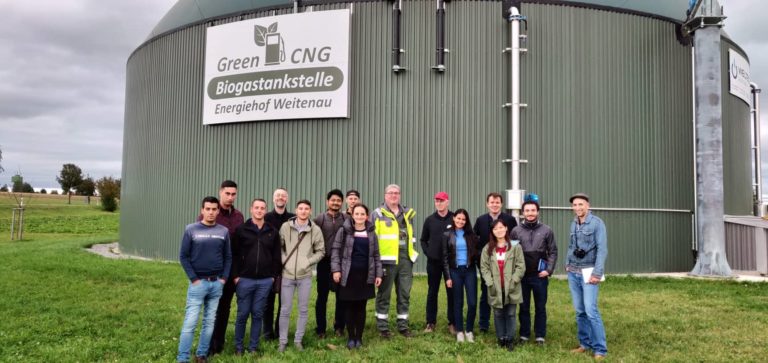 October 23, 2019
Stuttgart and Southern Germany, Sept. 24 - Oct. 2, 2019 The training group with Michael Köttner and Winfried Vees, the...
Read More
Spotlight
October 21, 2019
Department of Extremophilic Microorganism Biology, Zabolotny Institute of Microbiology and Virology A visit to Dr. Oleksandr Tashyrev's office at the Zabolotny Institute of Microbiology and Virology of the National Academy of Sciences in Kyiv is like a trip around the world. The walls are covered with photographs, flags, and other mementos (including a shrunken head!) from his many trips to Asia, South America and even Antarctica. His laboratory seems straight out of a Jules Verne novel. Yet the work Dr. Tashyrev and his associates are performing there with largely antiquated and restored equipment has broad applications for a topic on...
Read More
How to Support our Mission